RED HAT RUCKUS 2007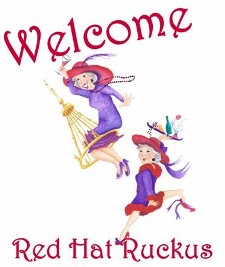 copyright2007
THURSDAY, SEPTEMBER 20 2007
AT THE COAST CAPRI HOTEL,
Kelowna, B.C.
There is an administration fee if you "re-sell" your ticket,
to cover our administration costs.
Those on our wait-list have priority for these tickets.
All information "subject to change"
Registration open 9:30am - 10:30 only.
Entertainment begins 10:30am
We have a full day of fun and activities planned including:

Vendors Fair: 23 vendor tables!
10am to 5pm (lots of vendors!)
In the Riesling & Chardonnay Rooms

Optional "After Party":
Red Hat Dinner, and LOTS of FUN!
Entertainment:
There will be LOTS of entertainment - lots of variety and lots of fun and laughter!
Special guests will keep you laughing and have you up dancing and....
Oh just come find out for yourself!!!!

This event will be PACKED full of a wide variety of entertainment!

There is a DISCOUNT for those who register EARLY!!!

Special gift for first Queen Mothers who register!

Vendors will be on hand between 10:00am and 5:00pm

Entertainment will run from 10:30am until 4:30pm
click here to return to main page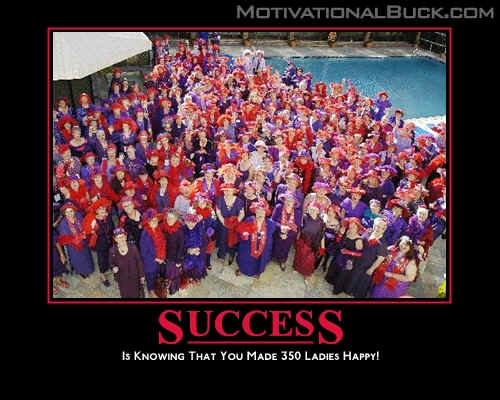 RED HAT RUCKUS 2006
REGISTRATION CONFIRMATIONS will be emailed or mailed to you along with a waiver - on or before August 10th. You must bring the waiver and the registration form with your registration number to the event to pick up your registration package. This waiver is based on the standard Red Hat Society waiver that all delegates must sign to attend all Red Hat Society events. It has been modified by a British Columbia lawyer according to B.C. law.
Without the above mentioned REGISTRATION NUMBER you will NOT BE ADMITTED to the event.